Creating an environment where team members can achieve more than they believed possible.
Dedication, team spirit, and accomplishments are seen every day at Enviroscapes. So are the opportunities that accompany those traits. Our team member's great performance deserves great opportunity, and they seize it, time and time again. We are highlighting several of the team members who began their Enviroscapes careers in entry-level jobs and have steadily increased their level of responsibility.
Below are just a few of the stories by our team members that prove "Success is for Everyone." We salute these team members and all of the team members who have made Enviroscapes into a company that consistently delivers World Class Landscaping Experiences.
Dave Lint
Chief Operations Officer
A 20-year team member, Dave began his career at Enviroscapes as a Laborer and now leads all operations, including Maintenance, Design, Snow and Construction. Throughout Dave's leadership, Enviroscapes experienced explosive growth, from a 9-man operation to now employing over 250 team members and opening 5 new locations. Dave has helped develop and promote many team members to Field Supervisor, Branch Manager and other leadership positions. Dave will tell you that his true passion is helping grow those around him along with growing and continually improving the business.
2021-Present, Chief Operations Officer
2012-2021, Director of Operations
2010-2012, Field Supervisor Construction and Landscape
2005-2010, Project Manager
2002-2005, Crew Leader
2001-2002, Laborer
Dave Lint
Chief Operations Officer
Travis Staib
Landscape Production Manager
Travis is a great Enviroscapes leader; dedicated to working hard, learning new things and teaching others. In his current role as Construction Manager, Travis tries to pass along to his team members the same respect and guidance that he received from his managers. He finds that "every day at Enviroscapes brings new challenges and rewards." Travis' understanding of and ability to exceed what is expected of him have resulted in his rise to Construction Manager. His advice, "Be positive, have a strong work ethic, take initiative, and strive for your best and the doors will open."
2020-Present, Landscape Production Manager
2019-2020, Construction Manager/ Branch Manager
2018- 2019, Landscape Field Supervisor
2013-2018, Landscape Field Supervisor
2011-2013, Landscape Project Manager
2009-2011, Landscape Crew Leader
2006-2009, Landscape Crew Member
Travis Staib
Landscape Production Manager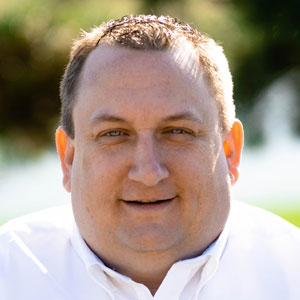 Ryan Smith
Director of Landscape Maintenance
& Snow Services
Ryan attributes his success at Enviroscapes for being a company that has a purpose of team members achieving more than they believe possible. His willingness to work hard in an environment that has continually provided him with opportunities for more responsibility, greater challenges, growth, and learning. He has seized those opportunities and has earned the trust and respect of his team members. "Throughout my career at Enviroscapes, I always met my KPI's while growing a top-notch team."
2021-Present, Director of Landscape Maintenance & Snow Services
2020-2021, Regional Field Production Manager
2018-2020, Branch Manager
2016- 2018, Regional Manager
2013-2016, Branch Manager
2012, Account Manager
2011- 2012, Field Supervisor
2011, Lawn Care Tech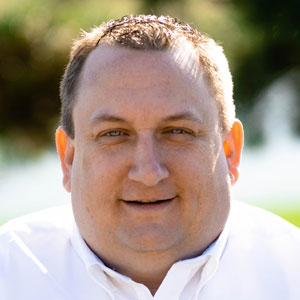 Ryan Smith
Director of Landscape
Maintenance & Snow Services
Tom Ferguson
Branch Manager
Tom has 30 years of progressively successful experience in the landscape industry and joined Enviroscapes through a buyout. Tom believes that at Enviroscapes, hard work and dedication are the main ingredients for success. He says that the best part about working for Enviroscapes is the team members and culture, "It's a great place to work." Tom enjoys the everyday challenges and always knows what to do to succeed…work hard, be teachable, and have a positive attitude.
2020-Present, Branch Manager -Enviroscapes
2018-2020, Account Manager -Enviroscapes
2017-2018, Landscape Branch Manager Youngstown-Enviroscapes
2013-2017, General Manager -American Beauty Landscaping
1995-2013, Project Manager -American Beauty Landscaping
1992-1995, Crew Leader -American Beauty Landscaping
1991-1992, Technician -American Beauty Landscaping
Tom Ferguson
Branch Manager
Chris Kline
Landscape Designer/Sales
"I work with exceptional team members who achieve great things every day." Chris credits his success to determination, initiative and willingness to learn new areas. "Always having a commitment to make sure customers are getting what Enviroscapes promises, World Class Landscape Experiences."
2020-Present, Landscape Designer/Sales
2019-2020, Landscape Field Supervisor
2017-2019, Landscape Crew Leader
2013-2017, Crew Leader, American Beauty
Chris Kline
Landscape Designer/Sales